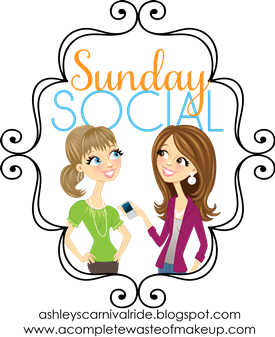 This weeks questions are:
1. What is something you have wanted to do but are afraid of? It would probably be to get a tattoo, although I don't even know if I can get one due to my eczema and constant scratching! I'm not very good with pain at all! I'm even too scared to get my ears pierced again after letting the close up! Hehe!
2. Where do you see yourself in 5 years? In 5 years, I would hope to be living with Robert and hopefully be married!! Eeek! With a good career, which I love and maybe babies in the horizon?!
3. What are you looking forward to before the end of 2012? Hmmm, I'm not sure actually, because the main thing I'm excited about is my big holiday in February 2013. So before that it would probably be hopefully getting to the Harry Potter studios finally!! Also seeing the last instalment of the Twiliight Saga in November (!!!) and then getting to read J K Rowlings new book, out on the 27th!!
4. What are your hopes for your blog?
I would love my blog to continue to grow and for me to make some good friends through blogging! I just want people to enjoy reading my posts!!
5. Do you always see yourself living in your current town/city?
Hmmm that is a hard one, because I think to be honest it will be the only place I live, because Glasgow is a brilliant city. I would love to live in America though, but I guess that is more of a dream!
6. What is your morning routine? My weekday morning routine is to get up at 8am, get ready for work, out the door quick and jumping in the car to drive to work! I usually get my breakfast at the office.
Really enjoyed answering these questions" Will definitely keep and eye out for good questions in the weeks to come!